Positivity in Five Simple Steps
In our day-to-day we all know that coming in contact with negativity is far too common. Even tho we are aware of the control, we still have to adjust our attitudes.
We slip and allow our days to begin with the complaint of being too tired.
You know when your alarm goes off and your laying in your most comfortable spot.
Warm and cozy with that favorite blanket you use.
You hit the snooze and roll over hoping it was all a dream.
I know just that feeling of tired and wanting to shut your eyes and forget about all the responsibilities to come for the day.
I get it.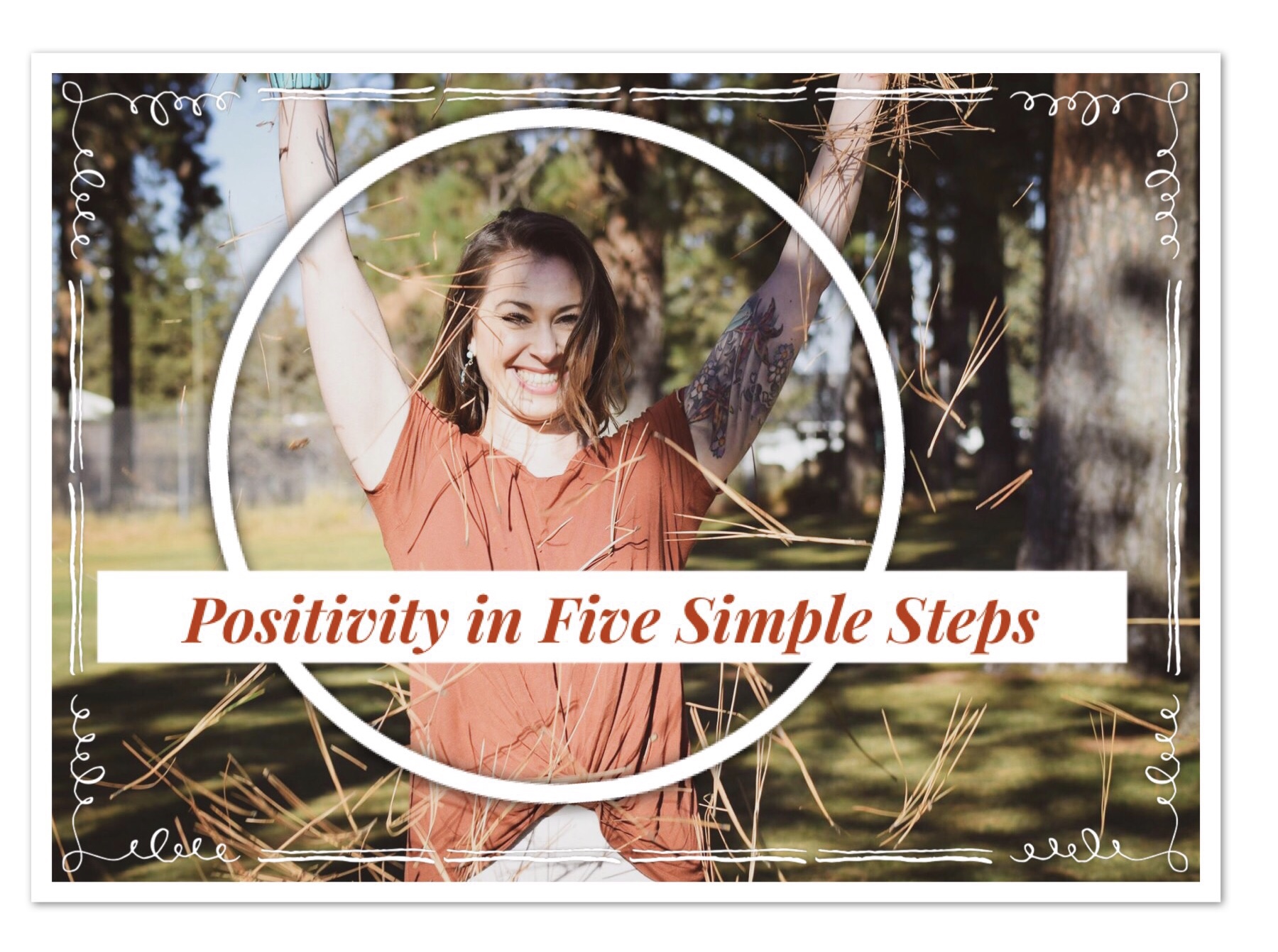 Now, what we are simply forgetting is, the control we do have, to stop the negative thoughts in the beginning by mentally preparing ourselves the night before.
We can not all have dream jobs or be superstars. So the need to adjust and prepare the night prior is not strange at all.
Even though encouraging to train the brain to be excited for fresh starts is what we should be doing. Too look forward to what tomorrow can bring and what you can achieve.
I believe with every fiber in my body that you can do anything you set your mind to.
If being Positive is the one thing you are seeking to achieve, this is your sign and these are your steps.
If you truly and genuinely follow this method and not make a joke out of the simple things it takes. Well then, you are serious about being a more positive person for
whatever reason you are seeking it.
That is a great start!
We may not be able to control the ocean but we sure as heck can adjust the sails. Direct your own path with a firm belief in your journey to positivity.
---
HOW YOU CAN ACHIEVE POSITIVITY IN YOUR LIFE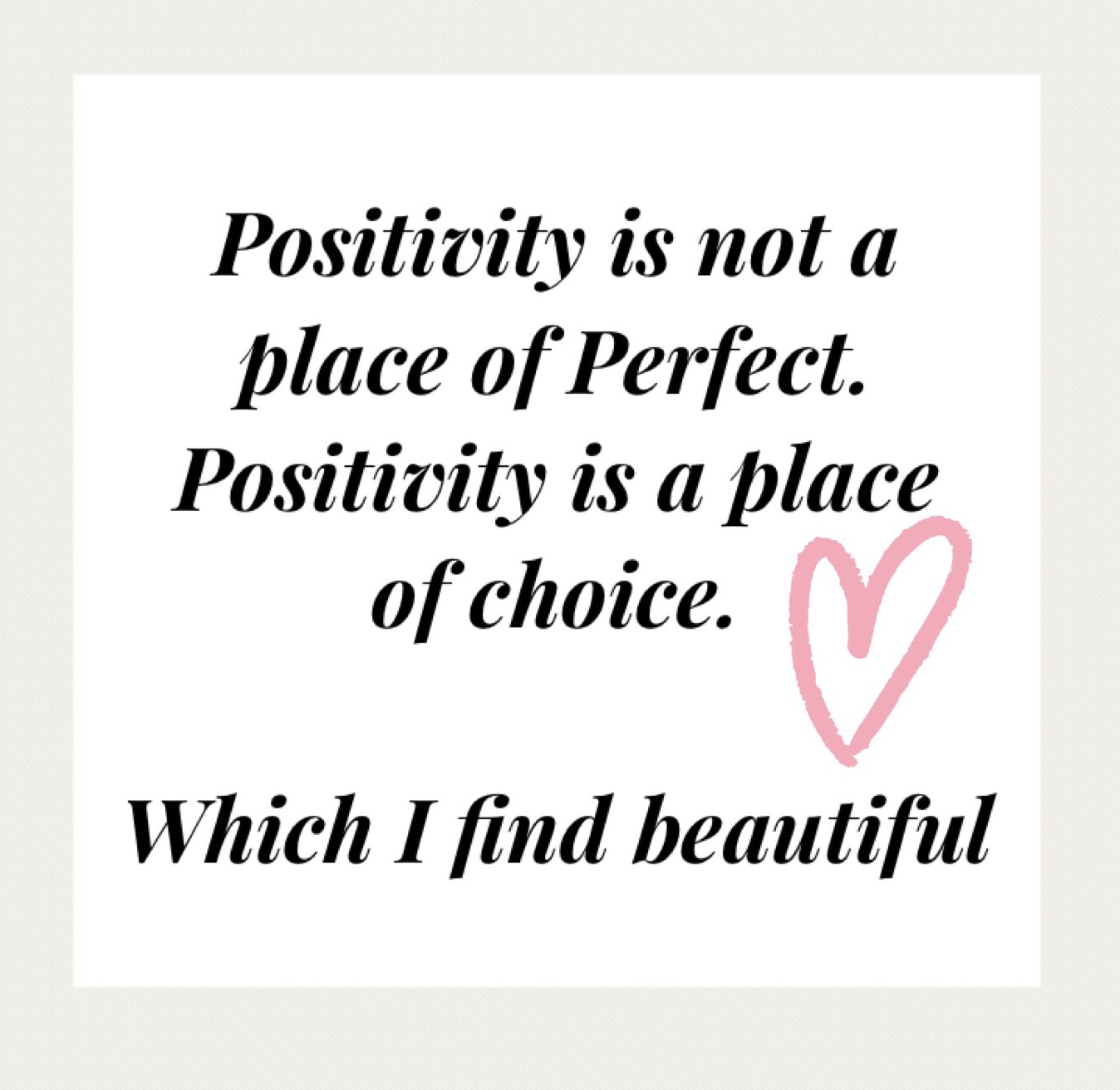 This is something I find to be the most important one. I placed it at the top specifically for that reason.
When you wake up, before you even start your day or brush your teeth. Wake up and be Grateful. Sit up and take a nice deep breath, smile and appreciate it.
Get out of bed, go to your bathroom mirror and look at your reflection. This is honestly one of the pieces to my personal day that can either boost it or lose it. (Multiple times thru the day are allowed)
What I mean by that is, looking at the mirror and telling yourself with full conviction that you are amazing and smart. Feed yourself affirmations to jump-start your attitude, your belief in your day or even sometimes, yourself.
Do not be too proud.
We can not always wake up on the right side of the bed. That is just being unrealistic if you think that is possible. I encourage you to carve this exercise into your morning routine as it can be a very powerful tool for real life.
READ/AUDIO BOOKS (AKA: BRAIN JUICE)
Yes, I am referring to the old hard copy text books or you can be hip and listen too Audios now! Technology is so cool.
Brain Juice is feeding the brain, Kale VS French fries. Feeding your brain the proper juice is key.
Reading books or listening to them can truly launch your success leaps and bounds if you do it right. It can possess powerful nuggets that can shift and alter your thought process and the actual way you think and learn.
Personal growth is what most people refer to when they talk about reading books.
But you can also be taken on a totally awesome journey thru a juicy non-fiction novel.
However or whatever you read and feed your brain is crucial due to the results of how your brain responds and sparks.
When you listen to a scary non-fiction story first thing in your day or even thru your day. Does it fire you up? Make you feel fueled with motivation and creativity?
Or, does it just simply please the ear and allow you to escape from perhaps your reality?
I try to always keep that in mind so, sharing it felt right.
As Theadore Roosevelt once said, "I am apart of everything that I have read."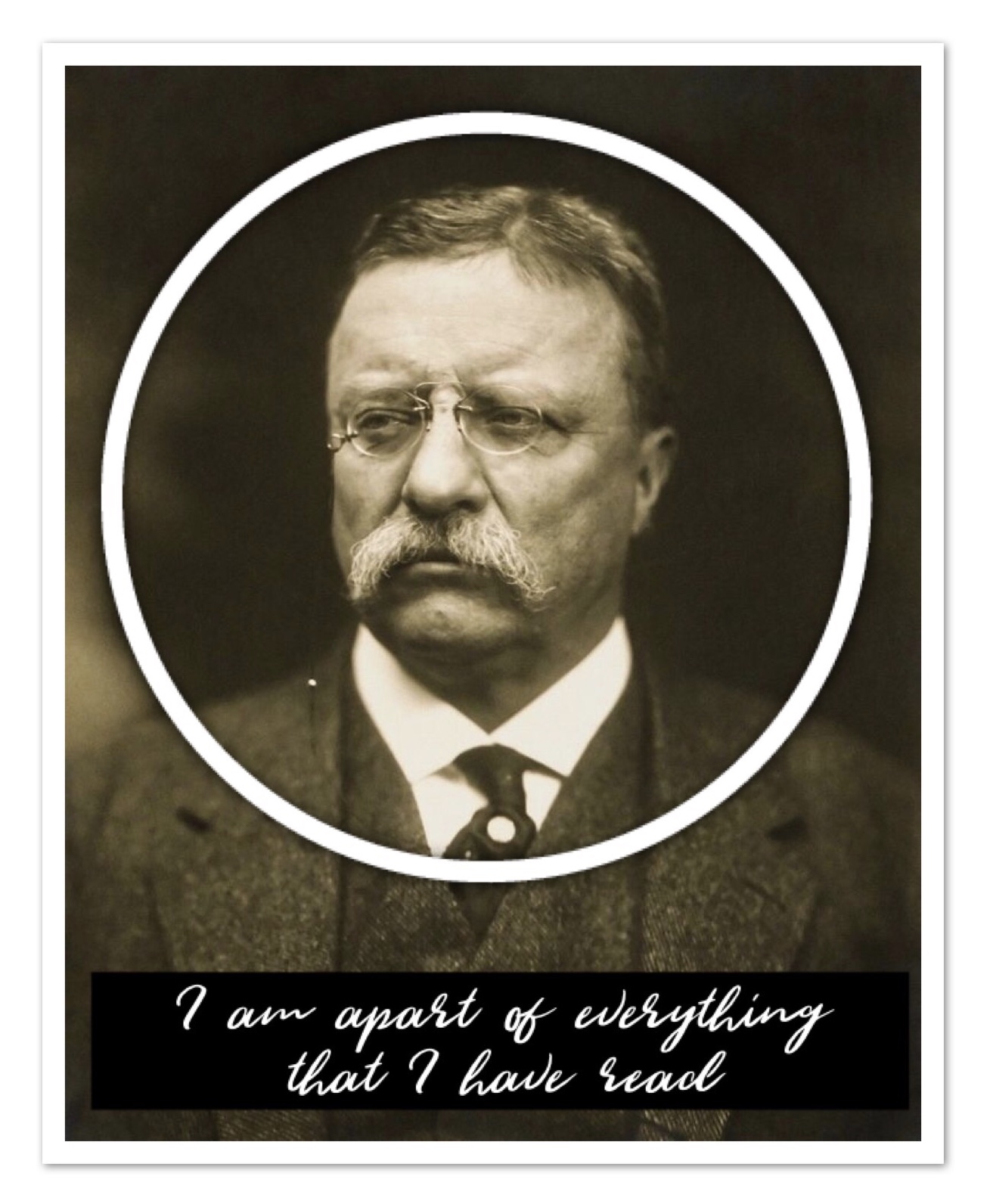 I know that this can be very diverse and honestly not everyone will choose to manage doing one or the other or even both.
The sad part is that we are given the free will to make the right choice to take care of and nurture our one body. One liver, one heart, two kidneys, one stomach and yet we still feed and treat our bodies as if they are garbage disposals.
We follow it with a complaint of gaining weight or feeling sleepy. Perhaps this is you or perhaps you are one of the small portions of percentage that prioritize your health and body.
Now when I talk about Nutrition I simple mean this; when you have a muffin or a banana as a choice to pair with your already high sugar and high calorie coffee, I would suggest the banana. Right? Wrong. However, today we choose the muffin. I get it, the muffin is much tastier and so much more satisfying.
But, I assure you that your energy later will feed off that banana a lot longer and better than the high carb muffin. These small choices make huge impact on us thru our days. If we feed our bodies what they truly deserve instead of what our mouths find desirable. I believe, human race could live a healthier and more positive life.
As far as talking about Exercise, I am simply saying go for a walk. It is proven that a simple 15 minutes a day can improve multiple things for you.
If you are the individual that enjoys the hardcore workouts where you are barely breathing and sweating like you just took a shower. Continue kicking butt and perhaps go and encourage those around you! For those of you that just need to take it slow and steady, invest in yoga. You will not regret it.
So remember, Kale or French fries?
INFLUENCE(S)
Now I am sure you have heard the quote stating, "You are the result of the five people you surround yourself with." If you have not heard it, now you have.
See, it is incredibly easy to turn on the tv and find out some horrible news or perhaps a scary flick turns on. You could simply just be at a work doing your job and yet you are surrounded by the complaints of everyone around you.
If you have an office, be grateful.
However, it is also just as easy to choose the people you listen too.
I know that when you're at work you may not be able to control everything you are hearing or picking up as you just walk by or sit at your cubicle perhaps.
But what we can do is filter what we allow in our brains. We can choose to hear the complaints or we can choose to point out solutions.
Is that a harder task? Yes. But being positive in your day will fuel you much longer and much stronger than as if you lead it with a negative mind.
Designing your environment can not always be an option in all situations. But, when you have your opportunities to create your environment, by choosing what and who is around you.
Just wait and see the results of how you feel and what you do, by surrounding yourself with it and them.
"I was told once that if I was the smartest person in the room, I was in the wrong room."
Choose to be around those that enlighten your positivity and knowledge to be better.
MUSIC
I honestly am not sure I can elaborate in words just how impactful music can be on you.
Music can be forgotten sometimes when you live a busy life. A life that doesn't allow time to tune-in and vibe with good music.
Sometimes your head is so buried in work and personal life that you hardly have time to look up at the mirror and give those self talks we all need.
When you do have the time to give yourself those moments of encouragement be sure you are feeding yourself truth and empowerment.
But, if or when you can't find the time or words, I assure you that music can.
When you think you do not have time to boost yourself up or perhaps, you really don't and you stretch every single moment.
Either way, music is a soul feeder. Which is what I call it and consider it to be the deepest you can get from a source of sound.
The energy your feeling if you are excited because, your perhaps headed on a vacation. I bet by playing some super upbeat dance music sure would hype the vibe.
I bet if you were feeling down and sad, listening to a love song or something about loss might not be the best option if you're looking to feel better.
Does this make sense?
So grab your ear buds, find a space you vibe and allow yourself to feel music that releases the positivity inside of you.
In the end, "Music is the strongest form of Real Magic." –Marilyn Manson